The owl family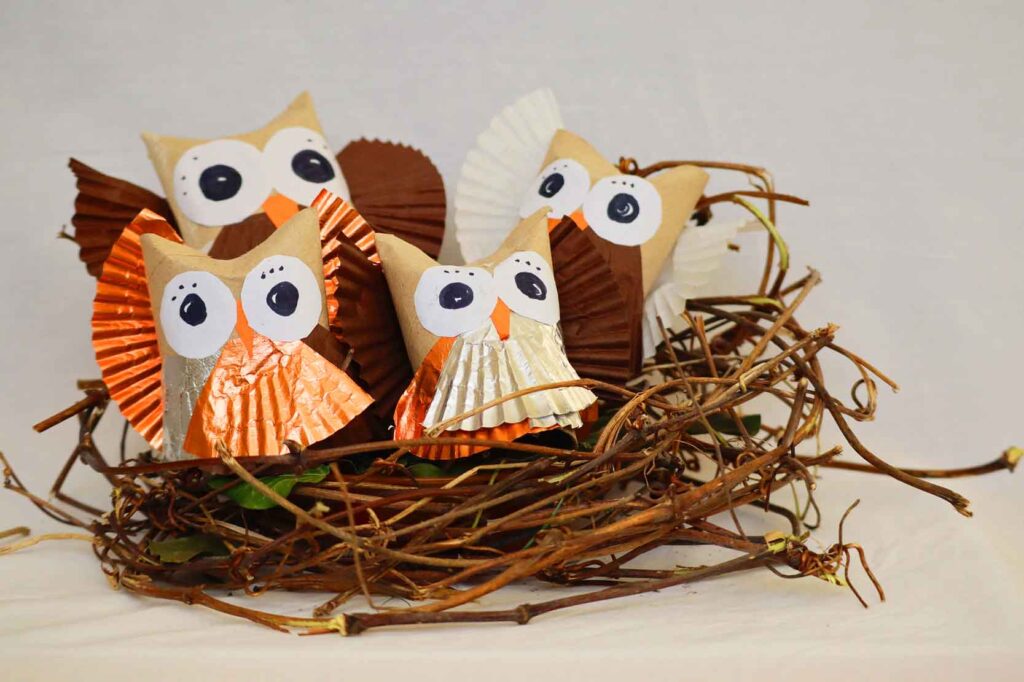 The owl family was made from waste materials like toilet roll tubes and used cupcake cases. I used some dry creepers and leaves from the garden to make their nest. This was a class project that I made in one afternoon.

My Owl Family won the runner up prize for the Royal Society for Protection of Birds' Wild Art 2021 competition.
---
The Rainbow Fairy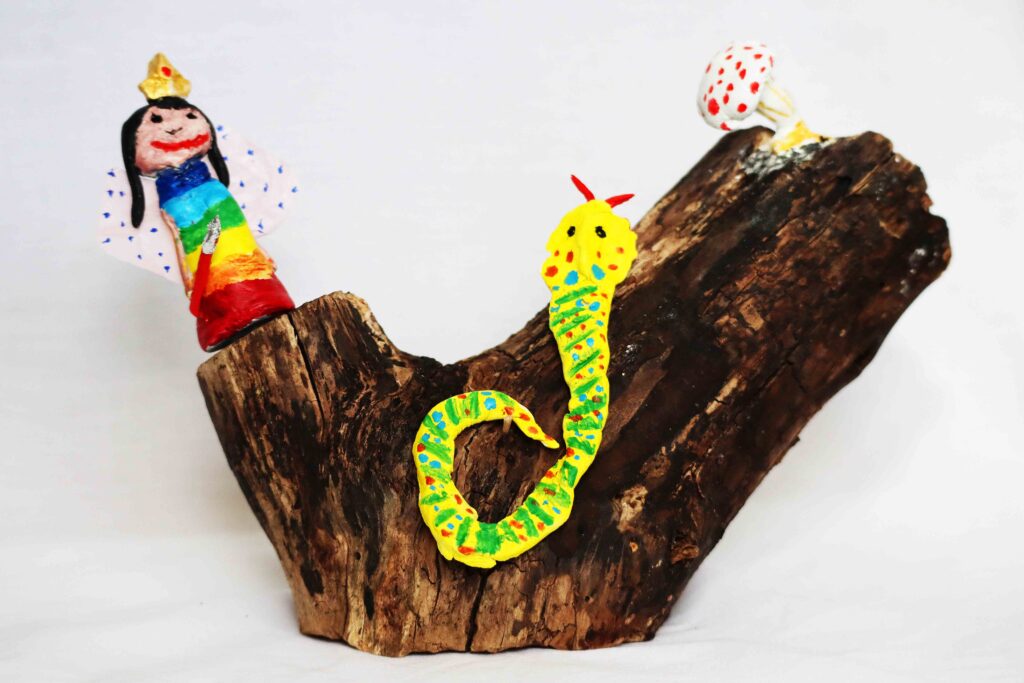 During lockdown I started making my first clay sculptures. I made 3 things, a fairy, a snake and a mushroom. When I started colouring them, I thought of a story to tell.

Once upon a time in a magical forest came the yellow snake that frightened everyone with its poisonous fangs. Everyone had to hide to stay away from the snake. But then, a Rainbow fairy came along and turned the poisonous snake into a spotty mushroom to save everyone. I wanted to make this rainbow fairy to thank all the doctors, nurses, pharmacists and scientists who have helped make the vaccine for the virus. With a twitch of her nose and the wave of her wand the fairy turned the snake into a mushroom just like the scientists and doctors who made the vaccine to save us all.
---
Boats on the sea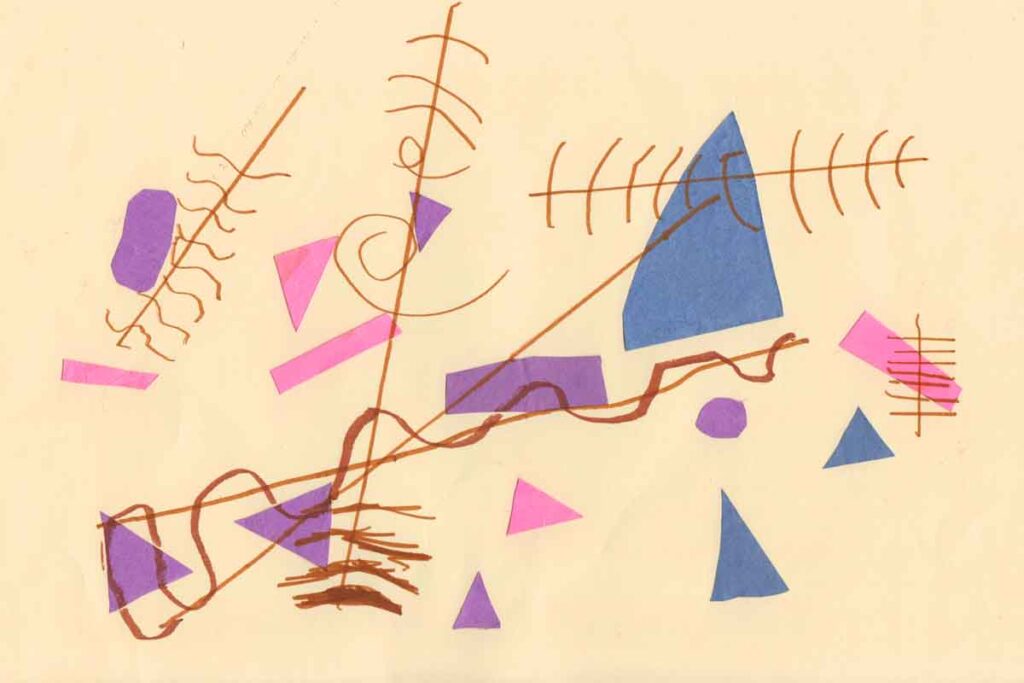 Inspired by the art of Wassily Kandinsky (Composition VIII), this is my vision of boats sailing on the sea.